Charity Craft Makes
Sometimes its good to do things for charity, sometimes its good to put that 1p/10p/£1 (or whatever your currency is) in the charity bucket.
How about trying a bit more for the charities? What skills do you have that you can lend to your local charities? All this can be done with your little ones as well. Whats better than teaching them its good to give, but if you dont have the money as i know its tight for everyone its just as good to give your time as well and one way to do that is to use your skills and time as a crafter.
How about this charity make i found, Id love to know what you have already made or are thinking to make for charity.
1. Cats Protection League UK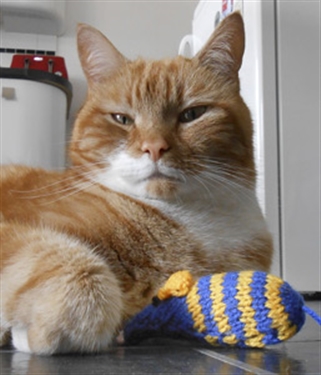 With the colder weather on its way Cats Protection is appealing to cat lovers to get knitting! The charity currently has more than 6,000 felines in its care and a new blanket or a knitted mouse toy could help to provide them with some comfort and fun while waiting for a new home.



D
onations of knitted items can be dropped off at the Cats Protection branches, shops and adoption centres and will be happy to accept donations of knitted mice and blankets.
Emma Osborne, Cats Protection's Events Manager, said: "Knitting a cat toy or blanket is a great way for craft fans to flex their creative muscles whilst making life better for the cats in our care.
Mouse toy knitters may like to use the popular Captain Cat-Battler pattern, originally designed by Lauren O'Farrell (www.whodunnknit.com). Please see this website to download the pattern.
To obtain the Captain Cat-Battler knitted mouse pattern and/or for details of your nearest Cats Protection branch, shop or adoption centre, please call the charity's national Helpline on 03000 12 12 12 or visit www.cats.org.uk. 
Cats Protection advises that when knitting a toy or blanket, it's best to avoid the use of stretchy yarns or small plastic items – such as those that can be used for mouse eyes – to reduce the risk of injury to cats and kittens. Loose weave blanket patterns involving the use of large needles are best avoided too. The charity also suggests that cat owners regularly inspect cat toys for signs of wear or damage, not to leave cats unattended with knitted toys, and not to use knitted toys or blankets with cats that have wool-chewing habits.
See more here.