Well its the start of the rugby here in the UK and the game tonight? Wales v England, a big game to start it off!
Here are some rugby crafts kids can make to support their team either during this match or for the others. We will be doing the dragons in this house! 🙂
So for the Welsh team we have:
A gorgeous craft for St David's Day, the Year of the Dragon, a fairy tale theme, or just for fun!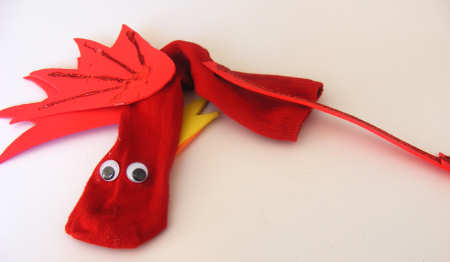 You will need:
A red sock
Red craft foam
Scraps of red, yellow and orange craft foam
Red glitter glue
Fabric glue
Wiggle eyes
Fabric pen
Instructions:
Cut two wings and a tail from red craft foam. Decorate with the glitter glue.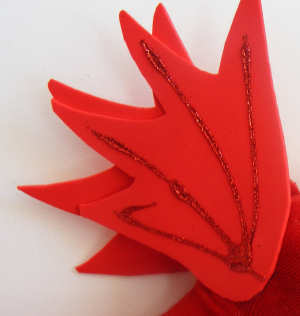 Put the sock over your hand and mark where you want the eyes, wings and tail to go. Now lay the sock flat and glue on the tail, wings and eyes.
While this is drying make your flames by cutting out a flame shape from yellow foam, a slightly smaller one from orange foam and an even smaller one from yellow foam. Glue them together in a pile.
Put on the sock puppet, using your thumb as the lower part of the mouth, and mark where the flames will go.
Take off the puppet and glue on the flames. These will need to face the back of the sock so that they turn the right way around when you put in your thumb. See photo for clarification.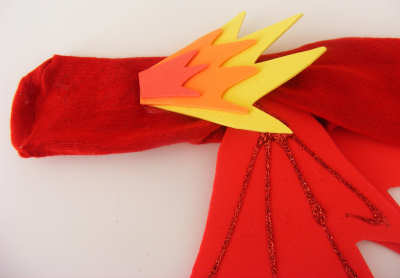 Find more here.
Red Rose Celery Stick
For the English team a red rose i thought this was such a simple and unique idea!

See how when you cut the stalk it looks like a rose. (I happen to know this works with bunches of leafy lettuce, too.) We stamped away and have glittered them.
and the plus side this could also work for Valentines Day as well!
find out more here.
Look out for others ideas in the coming matches.